Hair Material

Human Hair

Texture

Peruvian Straight

Hair Grade

Top1 Raw Hair

Hair Weight

95-100g/pcs,3.5ozeach

Hair Weft

Machine Double Weft

Items/package

3bundles with 1 closure

Shippment

2~3 workingdays to US&UK, 3~7 workingdays to other country

Feature

1.Material: Made with 100% raw hair collected from young single donor.

2.Restyled:Styling DIY as you like,permed ,Bleached and dyed to any color.

3.Life time: More than one year with proper care and matintence.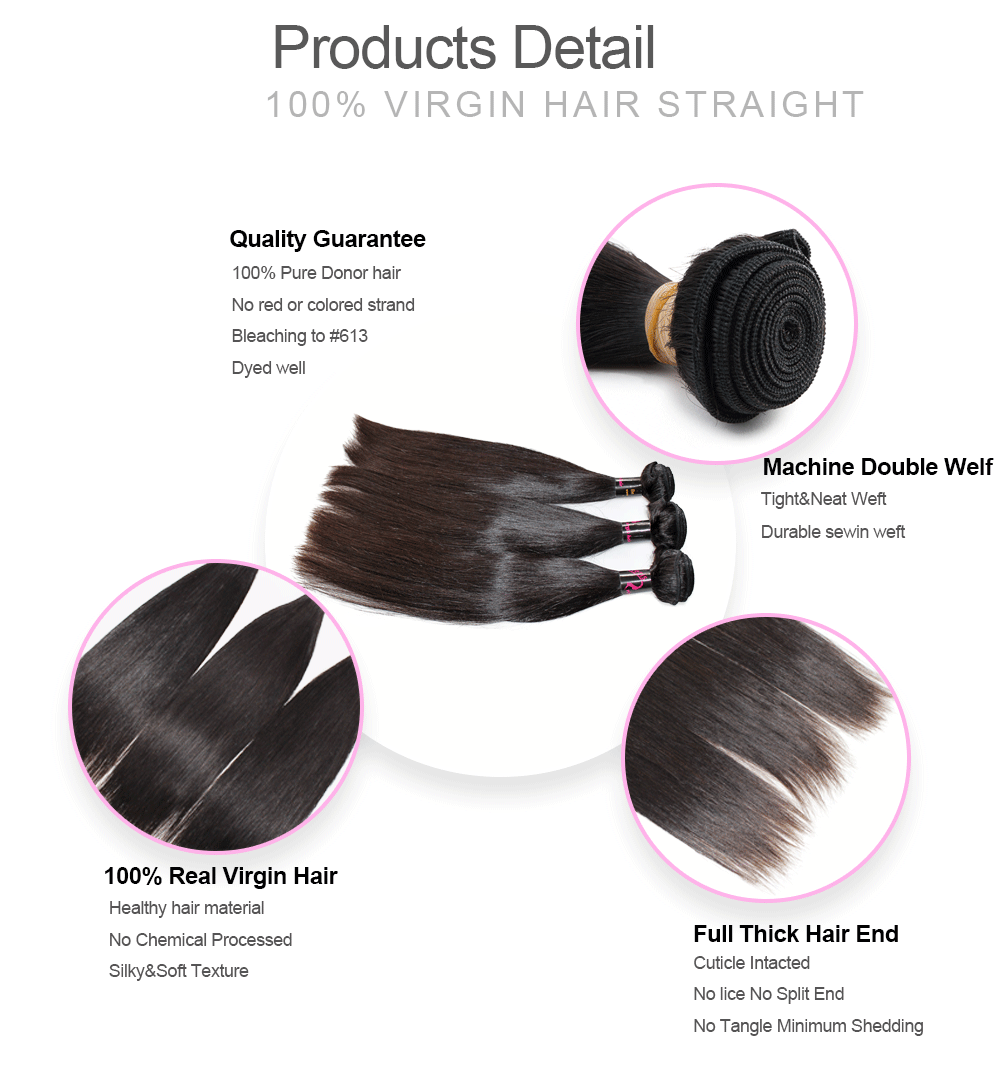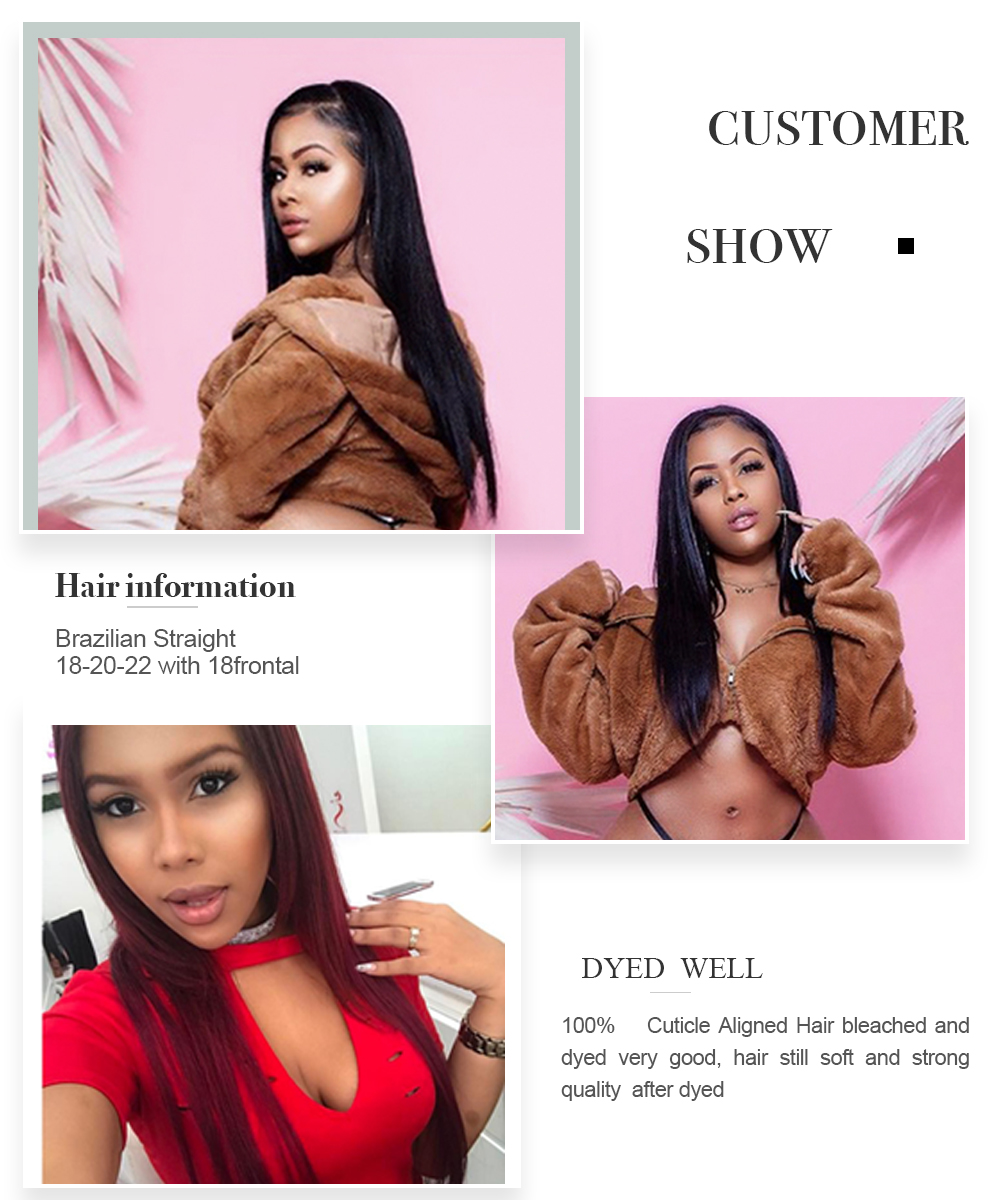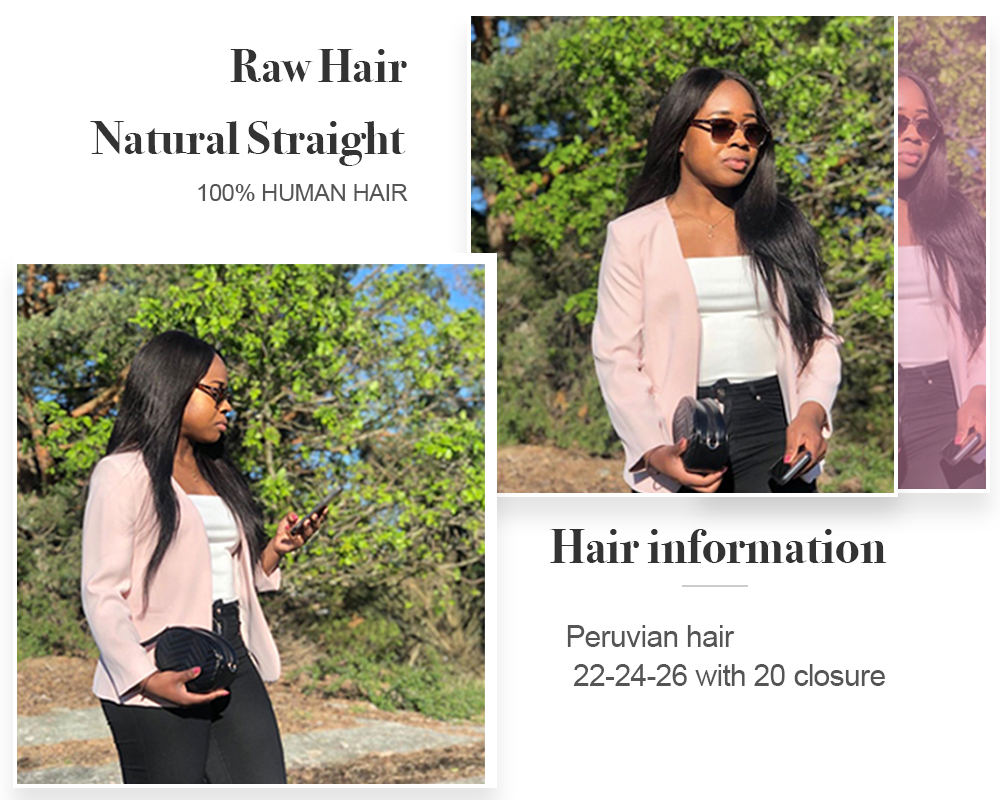 1.What grade is your hair?
Maybe you expect our answer to be 7a, 8a, 9a or 10a hair but I'm sorry to tell you that's not how we defined the hair quality because those number grade named by seller are all made up, there is no standard at all. If we have to give a grade name to the hair we should call it virgin grade or remy grade. Hair in this page you're viewing now is virgin grade hair. If you still don't know the truth about hair grade you should really read our point of view The truth bout hair grade.
2.What's the difference between your Raw Hair and Virgin hair?
Raw Hair is top 1 quality, best quality hair we sell, both virgin hair and raw hair is cuticle aligned hair, the difference is raw hair's cuticle already run in same direction when it was initially collected, the virgin hair cuticle is not original intact but factory make the hair in such a way as to keep all the hair's cuticles properly aligned in one correction. raw hair is made with raw hair collected from 1~3donors, virgin hair is made with hair from multiple donor so you will see raw hair is more pure quality and can bleach better, raw hair can be bleached to #613 color while virgin hair can only bleached to #27 color. raw hair have less tangles so it last longer time, usually 1~3years is possible depends on how you take care the hair, virgin hair can last about 6~12months. want to know how to recognize real virgin hair? click here
3.What is the natural hair color? why you have color #1,#1B,#2?
Most people regard #1B Off black as natural color. But it does not mean #1 and #2 is processed color because it's possible for people to have different natural color. We have a article explain about hair color difference. Generally, the lighter is the hair, it turn out to be more easier to bleached to light color, so if you are planing to bleaching your hair to blonde color we suggest you choose #2 dark brown hair. Most hair stock is #1B,so we can't promise we have #1 or #2 in stock all the time, we'll pick out the one that meet your request, if no stock we'll just send #1B.
4.Do you offer a dropship program? How it works?
Yes we do. Dropship means the product your ordered from us will be shipped directly to your customer with your contact information including company name and phone number on the shipping label. We can even help to attach your label or package when packing. All you need to do is provide your customer's shipping address and phone number. If you have more question please check our dropship program.
5.How are shipping and handling?
we arrange shipment within 24 working hours. It takes 2~3 business days to Europe and North America via DHL Global Express Or Fedex Express. Shipping fee depends on product Gross Weight. The first 0.5kg is 22USD, and each 0.5kg will be 8USD more. You'll see the total Shipping fee when you check out.
6.How do I place my order online? Click here
Check out more answer on FAQ page