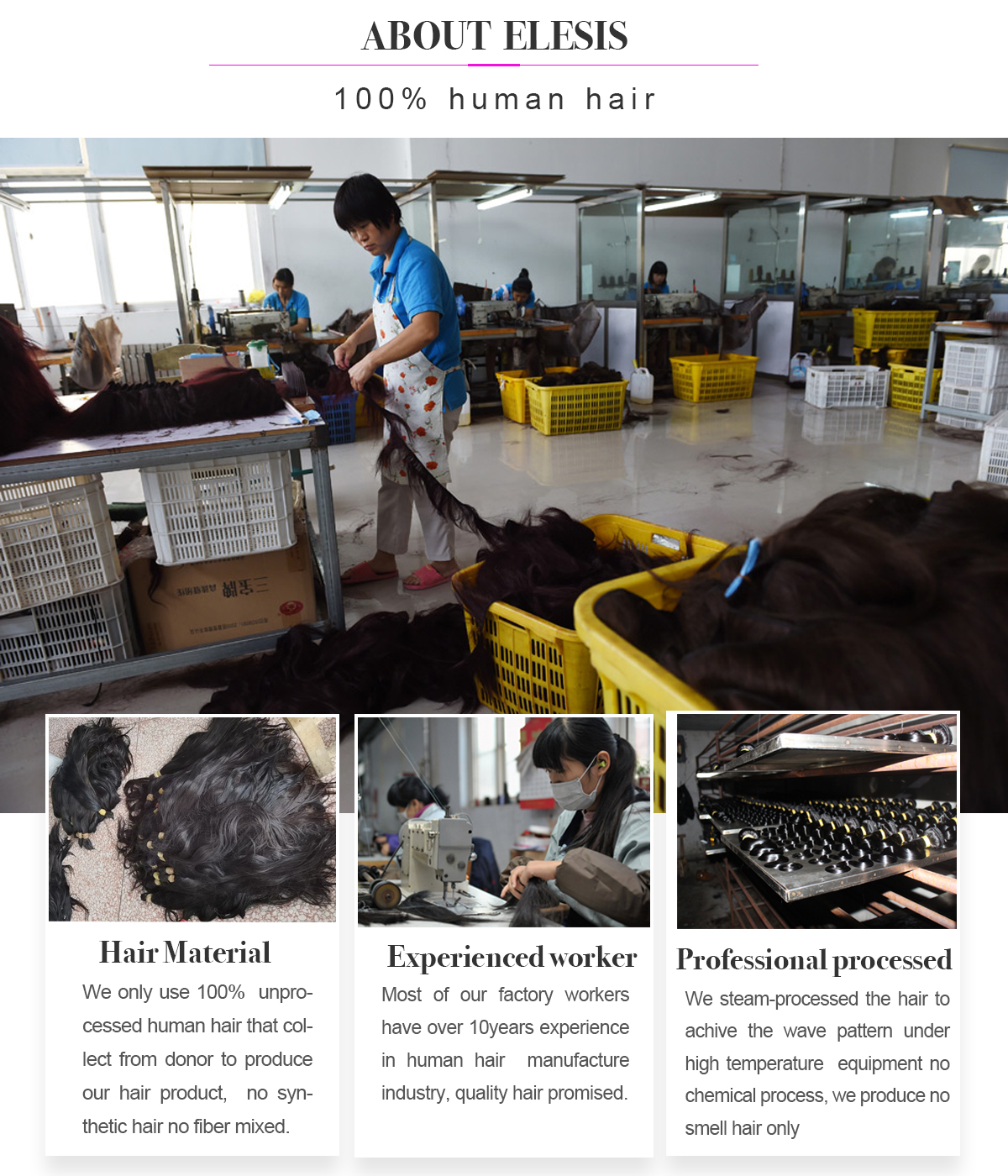 Elesis virgin hair Co.,Ltd is a Chiness based hair factory vendor that produce 100% human hair product. Our factory is located at Henan province. The competitive fatory price we provided strongly rely on hair material superiority since Henan is one of the biggest distribution centers of human hair in China. We provide a series of hair product including hairweft bundles, hair extensions, closures,lace frontal, and wigs.
Althought we are a small factory we have a very strict inspection standards for the quality of our hair products. Our factory has a team responsible for different work like collecting bulk raw hair, quality inspection, hair separate by color and quality,etc. You know it's always more easier to manage small team and that's why we can make sure all hair produced in our factory is high quality.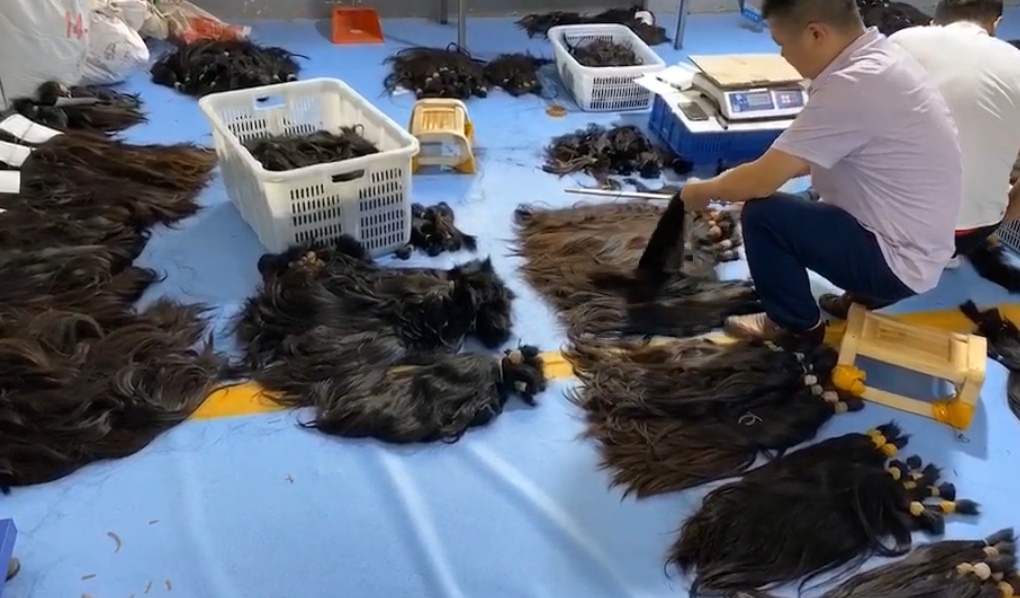 Elesis virgin hair was founded with the mission of making every of our customer become an Elegant Sista with our quality hair product. To meet the requirements of different customers in terms of quality and price, we produce two quality levels of products. After browse our product catalog on the website you will know we define hair grade Raw hair and Virgin Remy Hair. Raw Hair is the top1 quality premium hair that use single donor raw hair as material to manufacture hairweft.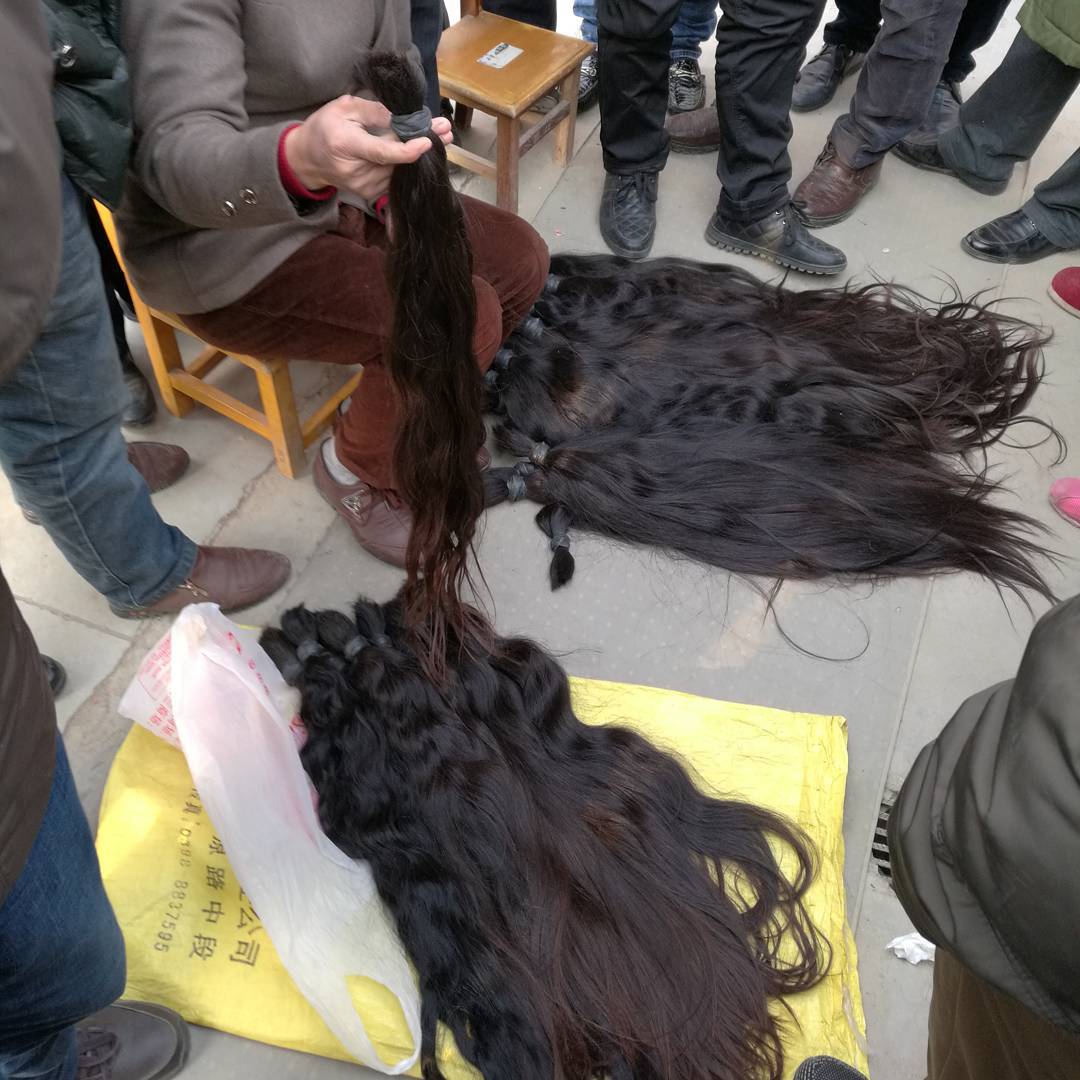 Raw hair quality is 100% cuticle Aligned the purest quality no red no orange color just pure color. The single strand of raw hair is thicker so the hair is strong and durable enough to be bleached to #613 without tangle and shedding. Raw hair can last for 2-3years with proper care and maintence.
Virgin Remy hair is from multiple donors so the color is not that pure like raw hair but it's also good quality.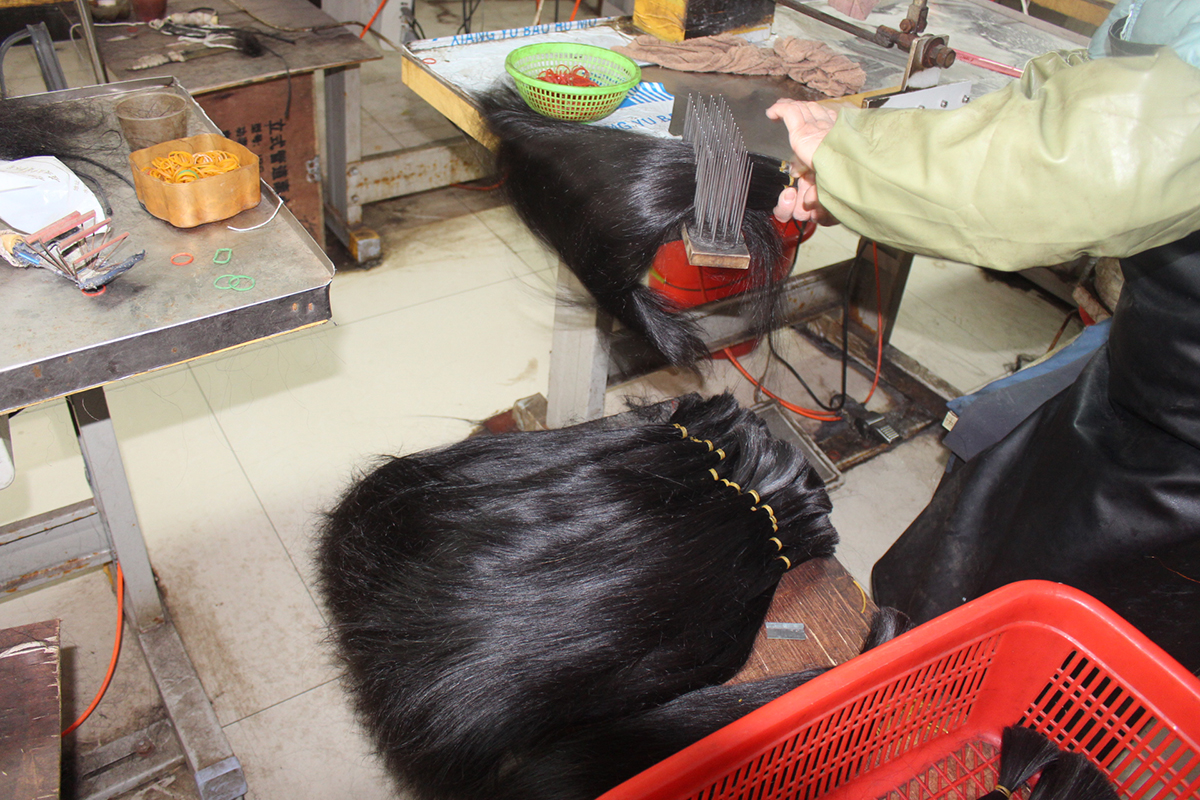 Virgin Remy hair is also 100% cuticle aligned human hair not any synthetic fiber or animals hair mixed. Virgin hair usually last about 1year. And it can bleached to #27 color. Although there is quality difference however it's not to say the Virgin Remy hair is not good, it's just every one have different request on quality and price, we're just try to meet most client's need. You know quality always depends on how much you are willing to pay for. You can choose one quality within your need and budget.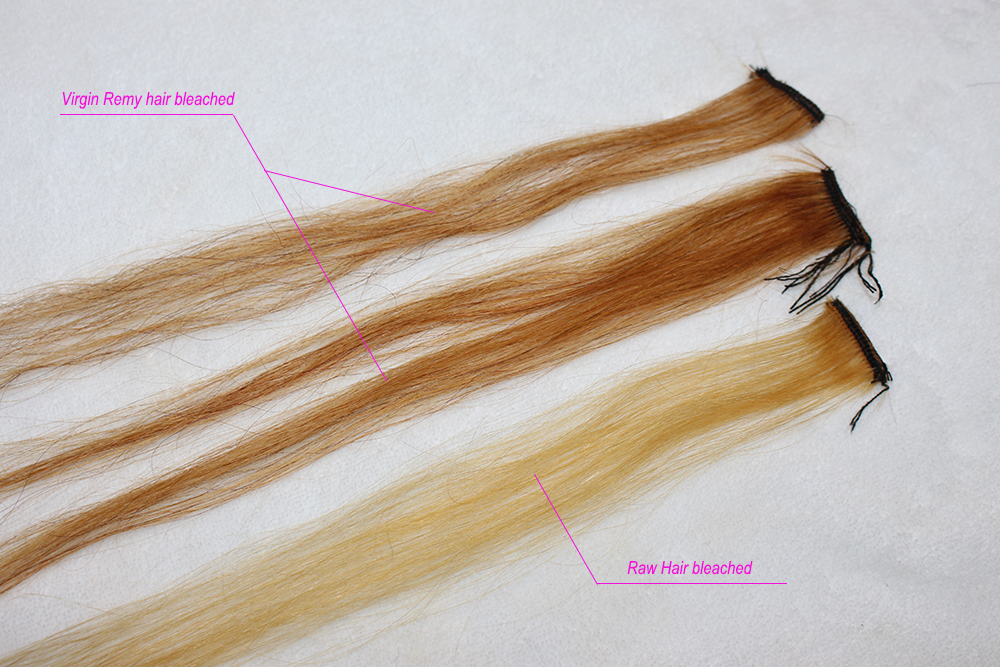 Elesis Virgin Hair have been developing rapidly in the past 10years thanks to the team members hard-work. We have developed customers over twenty countries and regions worldwide, with over 100 thousand end users. Elesis has gained great reputation from our distinguished guest for our outstanding product and service.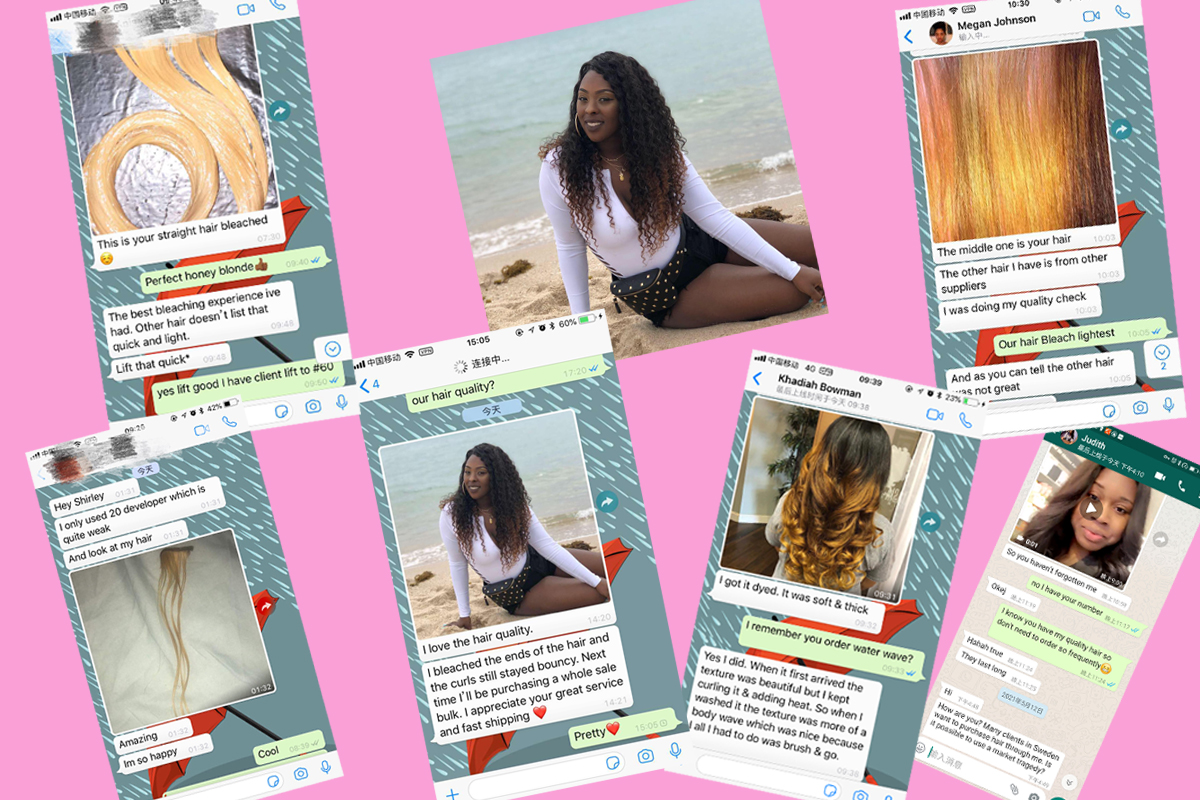 We set up a sales office in Guangzhou,the international trading city make it convenient for the potential client come to visit, we can also take full use of resource to provide quick response to every purchase order, like shortening the delivery date, saving the shipping cost, etc. Welcome hairdistributor over the world come to visit for business .If you would like to do hair business welcome to contact us via email info@elesisvirginhair.com or whatsapp +8615013139543.