The human hair market is unstable, there is not any industry quality standard to define quality. We receive hundreds of inquiries about hair every days, many dealer like hairstylist, salon, entrepreneur, hairboutique, most of their first question is about price, especially for people who just start their hair business, this question also become their last question, they don't even ask for a picture about hair. I understand they have a budget for the product but price is also related to quality. I often hear new client claim about their old vendor, how bad quality hair they were sent to. As a vendor we all know low price can attract customer, many vendor figure out a way to cut off cost price to enable to lower the price they offer to customer. we always say you get what you pay for, maybe that's why you get bad quality or mixed hair. The price competition is so fierce that many people can't judge what price is reasonable for real good hair.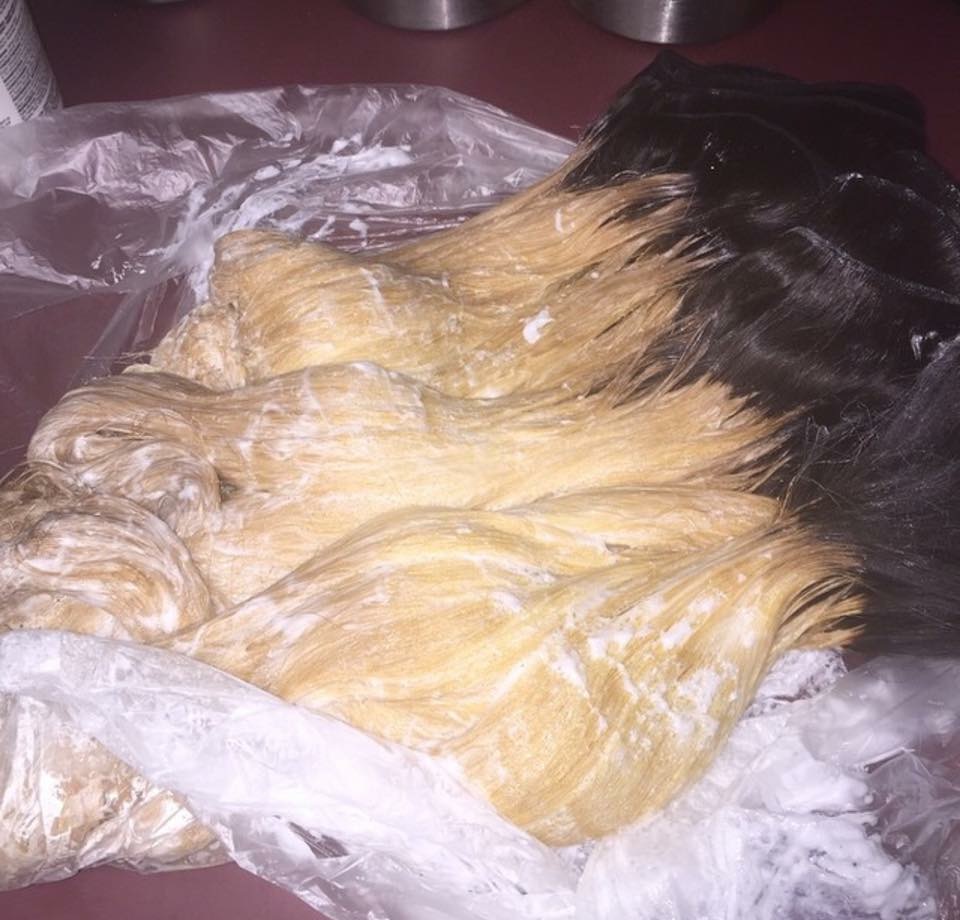 Experienced hair stylist may say I can tell quality by looks, feel and touch, I know most hair stylist are confident about their profession. Factory are more professional than you do! Most factory have decades experience in produce hair, they know how to make the hair looks gorgeous, they can make the corase feel silky, add luster to the hair by adding sillcione. Just like a make up artist they know how to turn a ordinary girl into a beauty. Only after remove girls' makeup you can see her real face. Hair is the same, you need to distinguish if it's a real unprocessed hair or make up hair. We have a method factory always use when collect hair from donor. To understand this method we need to know about the hair composition.
What is hair made up of?
Even though hair comes in many colors and textures, it is all made of the same materials. The main ingredient of human hair is a protein called keratin, which is also found in human skin, teeth, fingernails and toenails.
Keratin
Pure keratin is almost transparent slightly milky (like your fingernails) but can bind to a number of pigments making the range of colors found in nature quite extensive.
After understand the main material of hair we can scrape across the hair cuticle, you will get some powder, if the hair is pure 100% unprocessed uncolored the stuff scrape off from the hair should be white, the whiter the powder, the purer is your hair.
The video below is the test we do with our virgin hair and remy hair, the virgin hair turn out to be white powder which prove that our hair is 100% unprocessed hair, and remy hair turn out to be brown color.
why remy hair is brown cuticle?
Because real virgin hair is from single donor and the whole bundle color is even, there is no need to process at all. Remy hair is from multiple donor and you know different person's hair color can be different so there is many different color and if not processed the whole bundle color will look discordant, in order to make the remy hair have a even color factory will processed it to a #1b color, so when you get brown powder the hair is processed.
This method is factory always use to test if the hair is processed or not, if you think not convinced enough may be you can do a test on a real human's hair, just like we do as below