Elesis Virgin Hair was not know as retailer until last year because we only supply hair for Chinese hair distributor. Only when We gradually realize the potential market to deal with direct retail customer we decide to build up our oversea business. But work is not easy for us since we are new in foreigner trading business. All we rely on is words of mouth, we believe customer's honest feedback can bring us business. One years pass we have make great effort and We are appreciate for customer's recommend. There is an customer, Estefany, we especially appreciate her help. She's a singer, a fashion girl who play music and band. By chance she saw one of our Instagram hair post on February 2017 and she decide to try out our hair.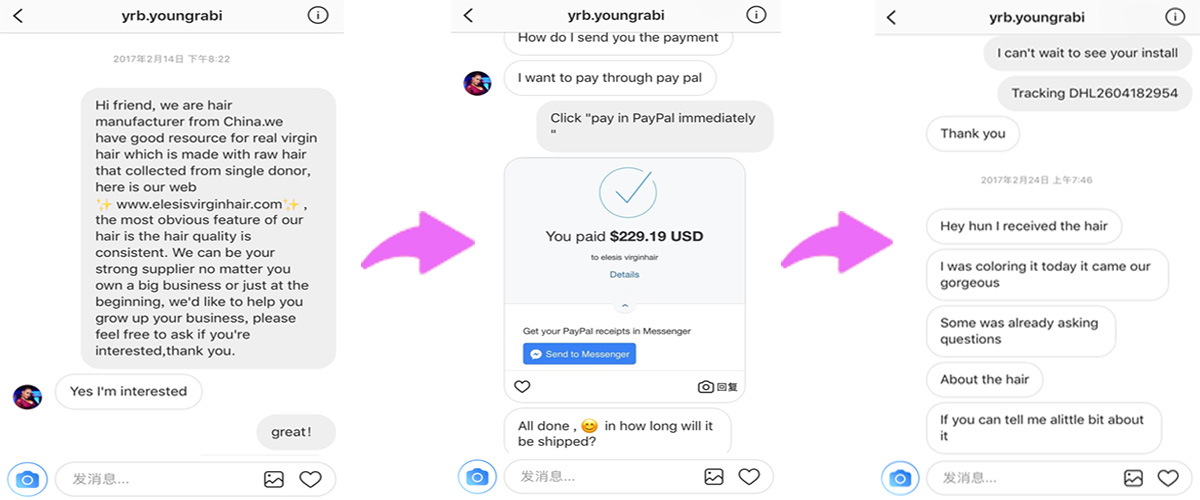 Her first trial order was one of our most popular hair pattern-Loose curly hair style. She have length 22-24-26 inch in #2 color, she's quite wise to choose this color because she finally bleached and dyed the hair to a lovely red color, she has try different style with the loose curly hair, she apply heat, straighten the hair, restyle, make it in braid hair… She just looks gorgeous with all these different style, doesn't she?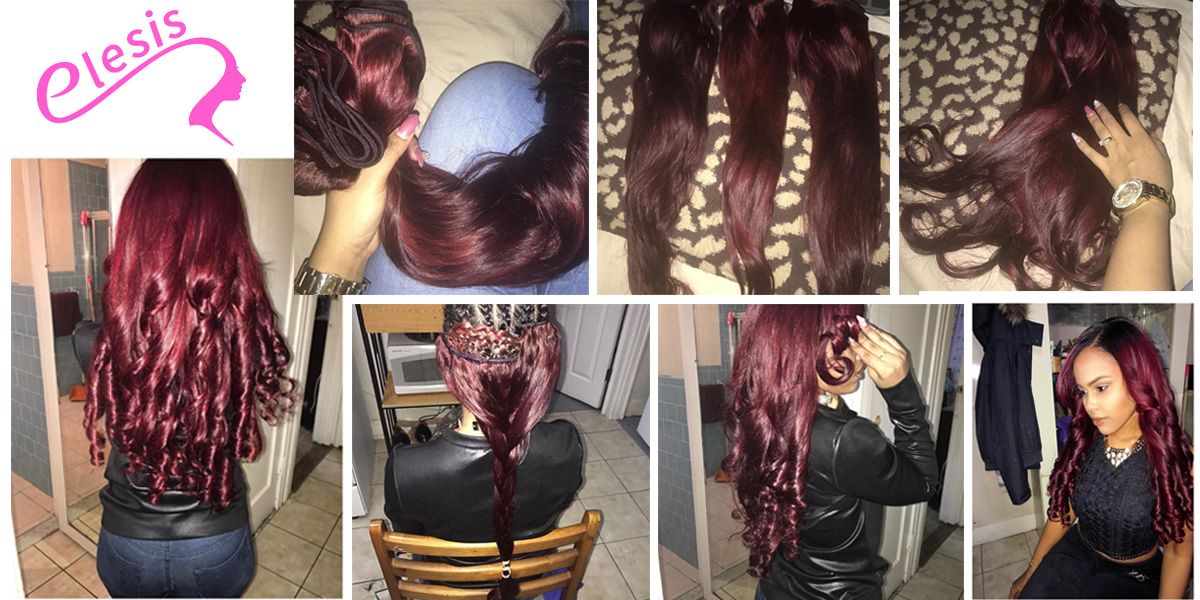 You can watch how she rock her music and hair on heryoutube Chanel
We know she not only fond of music but also beauty so we send her a small gift --3D mink eyelashes. She like the lashes quality so from then on we decide to make it as a gift for customer if their order amount is up to $169, you can also buy online by click here.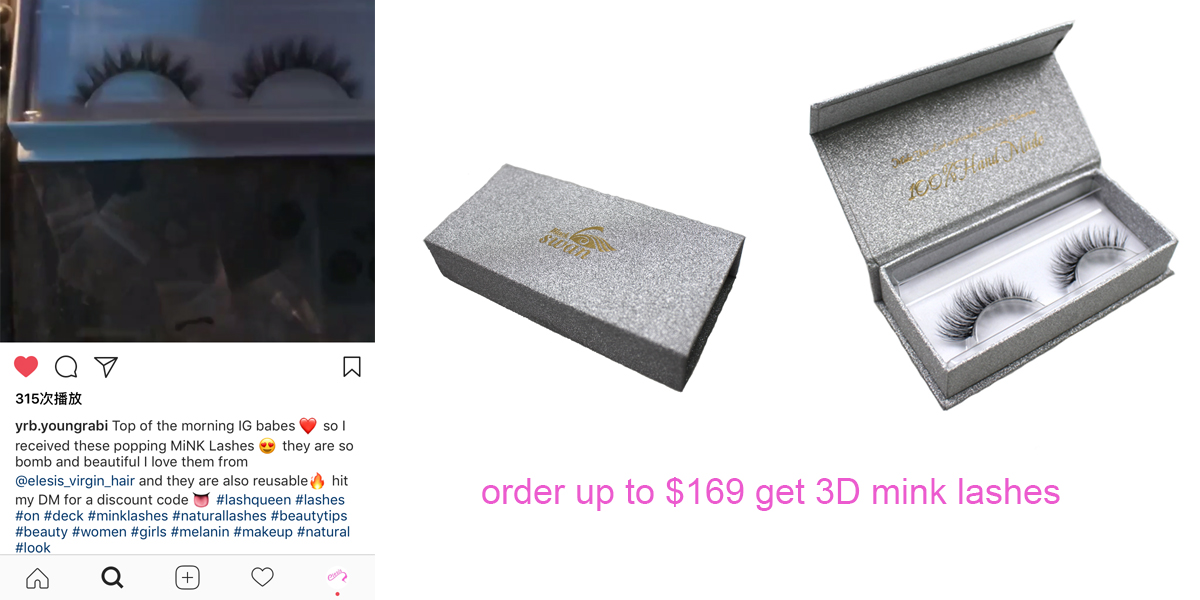 Thanks to her good first impression on Elesis Virgin Hair loose curly style hair, soon after 3months which is in June 2017,she return to place her second order, guess which style hair she order this time? When it comes to summer people turn to wear protective hair style-deep wave hair extensions, so is Estefany. She order 3pcs of 26" in a good price since she share her last install loose curly picture with us so we gave her coupon code to use online. So all Elesis Virgin Hair customer who share their install picture with us can have the coupon code. She didn't bleach the deep wave hair when she first install it, after a while she I saw she already wear the bleach deep wave hair, actually she process it to a ombre T1b/4 color, it make it looks even more natural.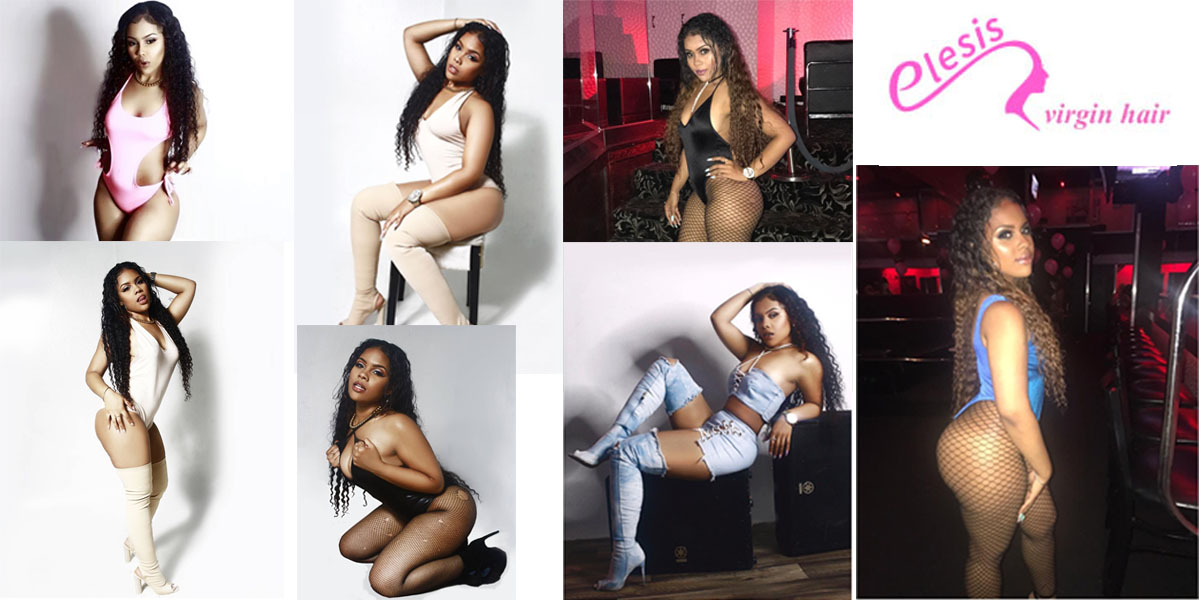 I bet you know her taste for colorful things if you glance through her instagram page. Not long after she order the second order she already ask us if we have blonde hair but we don't produce any blonde hair at that moment. Soon after that for 3months we start to sell blonde straight hair and almost the same day Estefany order the blonde hair when we put it on our official website www.elesisvirginhair.com. Without any suspense, she dyed the blonde straight hair again, we're not able to see her wear in its original color she already make it blue color.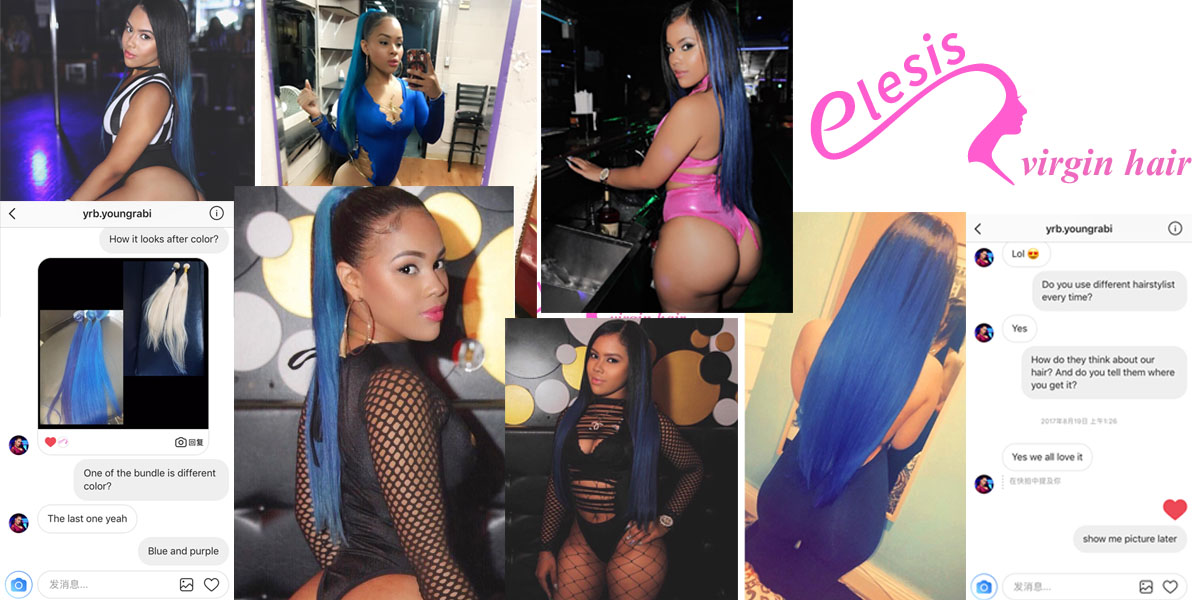 This color make she look even more elegant, you can enjoy her rock blue hair and
rock song here
Just days ago she order new pattern Cambodian body wavehair again, I can't wait to see what she will do with Elesis Virgin Hair every time she try new pattern. Let's pay more attention to Instagram @yrb.youngrabi